India Abroad, June 2013
Chef Gaurav Anand, Arthur J Pais discovers, wants to change the rules of the game.
Opened in June, the restaurant is the only one in the city devoted to the cuisine of Awadh, a region of Uttar Pradesh, a state in Northeastern India. It is a tradition, says Mr. Anand, marked by elegance and luxury.
An Exultation of Lentils, The New York Times
Meanwhile, at a quiet Indian restaurant in the East 60s called Moti Mahal Delux, a bowl of lentils can make you go wobbly with happiness....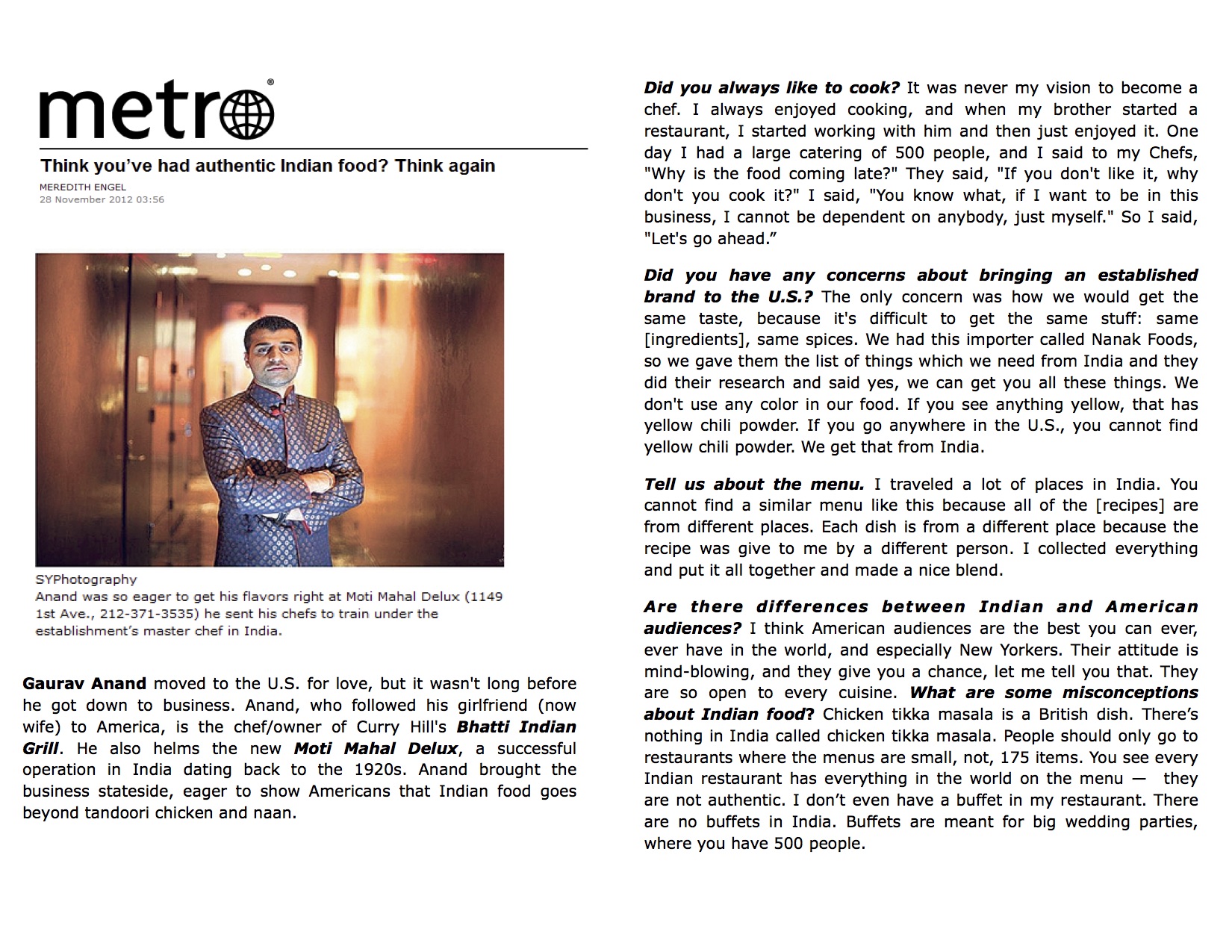 Gaurav Anand moved to the U.S. for love, but it wasn't long before he got down to business. Anand, who followed his girlfriend (now wife) to America, is the chef/owner of Curry Hill's Bhatti Indian Grill. He also helms the new Moti Mahal Delux, a successful operation in India dating back to the 1920s. Anand brought the business stateside, eager to show Americans that Indian food goes beyond tandoori chicken and naan...
"Innovative" tandoor cooking – including a "to-die-for" signature butter chicken – is the specialty of this UES Indian; although it's part of an international chain, its "simple" setting has a "friendly neighborhood vibe."
Cuisine of the Kings, Epoch Times
A life-changing incident while working for his brother's catering business in India made him realize that he had to learn how to cook....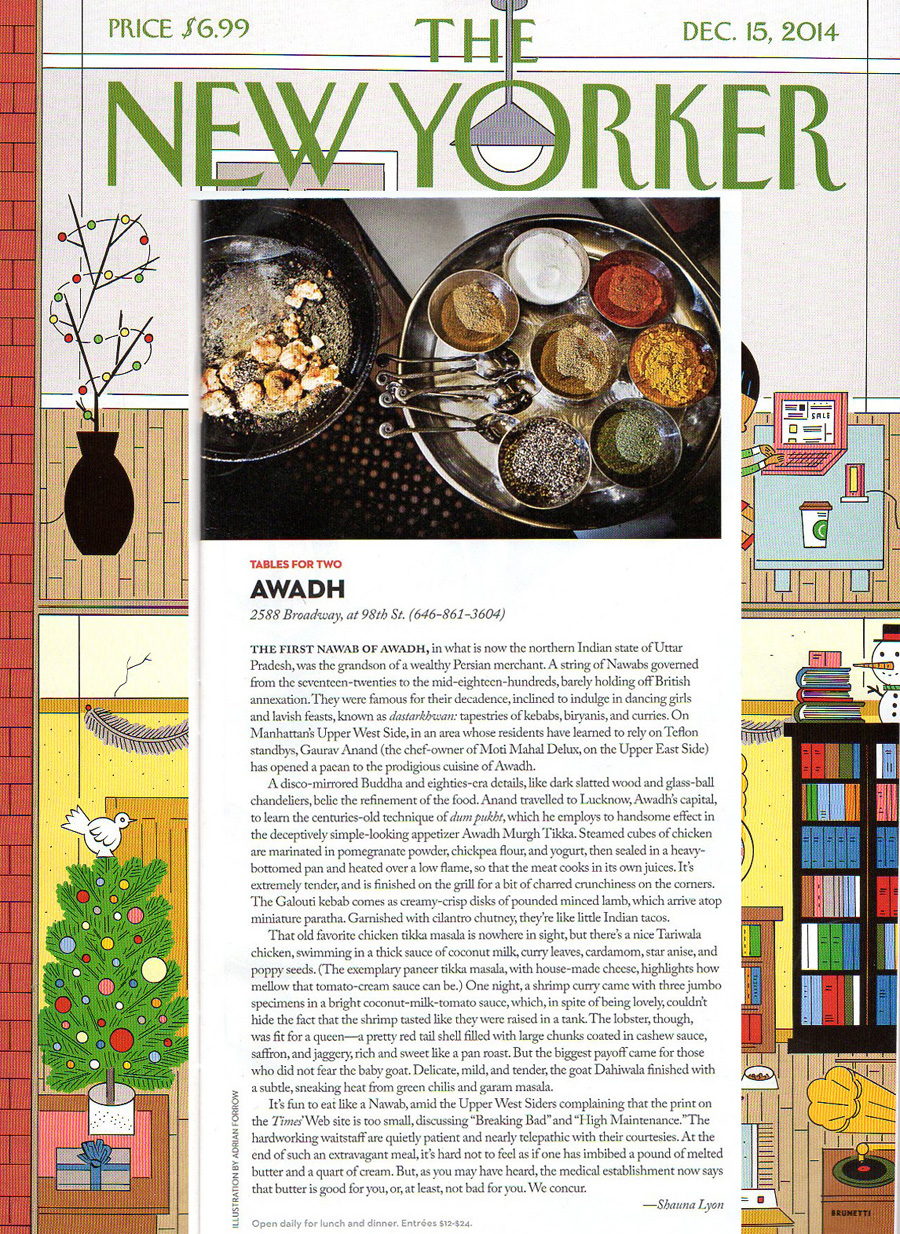 on Mahattan's Upper West Sid...Gaurav Anand has opened a paean to the prodigious cuisine of Awadh